blog
Are Mobile Devices and Software Powerful Enough to Work from Anywhere?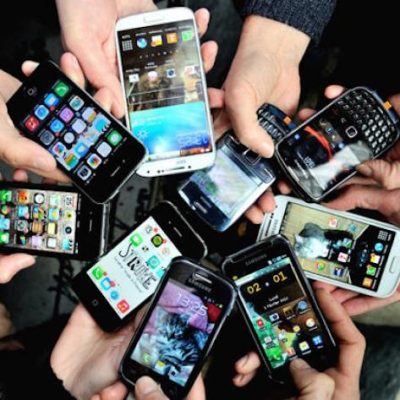 The transition from traditional brick and mortar office buildings to work from anywhere settings has been a whirlwind for businesses throughout the globe. As the dust settles post pandemic, the evolution to work from anywhere becomes the new norm for many organizations. New questions have arisen around technical and mobility capabilities of mobile devices and software in remote work environments. Management teams are trying to figure out what type of software solutions and hardware devices employees require to help them operate professionally and efficiently from anywhere. Understanding what mobile workforce management and the benefit of a mobile workbench is important for knowing how far the mobile technology can really go.
The First Question: What is a Mobile Workforce?
Before discussing the question, what is mobile workforce management, it is imperative to understand the concept of a mobile workforce. 
Unbound by a central physical location

. A mobile workforce is a group of employees not connected by a specific location. The employees work outside of a physical location and can include field workers and other traditionally mobile workers. 

Connected by mobile technology

. Employees of a mobile workforce are connected to each other by the various types of

mobile technology

they require, including computers, smartphones, and other mobile devices. 

Defined by technology.

A mobile workforce is not just defined by the concept of a mobile employee and their profession. It is also defined by the

technology

which allows remote employees to do their jobs. A mobile workforce is descriptive of the mobility and technological revolution.
According to Statista,  the mobile workforce in the United States is anticipated to grow to 93.5 million workers by 2024.  The International Data Corporation's research indicates mobile workers will comprise 60 percent of the United States' workforce by 2024. The demand for greater workforce mobility with remote capabilities and a secure mobile workbench will only grow.
The Second Question: What is Mobile Workforce Management?
Organizations have been required to figure out how to manage work from anywhere employees. This includes employees working remotely and also in the field, often on sites with customers. The answer to what is mobile workforce management includes the software solutions and hardware devices which businesses are utilizing to manage work from anywhere employees. What is a mobile workforce management's strengths in helping employees work from anywhere?
Refers to the tools to support employees.

An aspect of what is mobile workforce management involves the processes and equipment used to help employees perform their jobs well anywhere. The goal is to empower employees to be productive, efficient, and professional in their respective positions. 

Helps streamline processes.

  Mobile workforce management can improve a business's overall operations and management of customer services with efficient and responsive customer service. 
Maintain effective communication.

A streamlined virtual contact center is a mobile workforce management tool to help employees stay in touch with each other and customers, wherever they are located. A virtual contact center can organize and route calls. Agents can receive incoming calls and make outgoing calls, effectively communicating with customers and employees from anywhere. 
Flexibility and range in devices.

Work-from-anywhere employees want to choose their own devices and expect quality experiences with their devices. Organizations need to be able to support a variety of primary work devices. An example of an effective mobile workforce strategy is a mobile workbench. A mobile workbench is a configurable, user friendly

integration software system

to allow people to work from anywhere and to access and manage projects from anywhere.  
Ability to be mobile.

Mobile workforce management allows employees to be able to connect with a platform from anywhere they are located, as long as they have an adequate device and an internet connection. Mobile workforce management services help keep

field service

industries such as power and gas companies connected. 
The astounding growth in recent years of the mobile workforce is why it is imperative for C-suite executives and tech experts to appreciate what is mobile workforce management and the necessity of making sure mobile devices and software can handle the challenges of work from anywhere. Employees need progressive solutions for their mobile devices. 
Work from anywhere employees need connectivity and creative apps to handle communication and customer service effectively, regardless of the profession. How can TernioSwitch, a ground-breaking telecommunication app, be a part of the mobile workforce management strategy?
The Final Question: How is TernioSwitch a Winning Solution for the Mobile Workforce
Enter TernioSwitch! It partners with leading platform contact centers to deliver the application on multiple levels to keep teams and customers connected with mobile devices. TernioSwitch is an innovative telephone application available to mobilize workforces worldwide. What are the benefits of the TernioSwitch?
Allows anyone to communicate from anywhere.

TernioSwitch makes it possible for businesses to stay connected to their customers anywhere in the world. It allows for a person to be

away

from their device if necessary and still be available if required. 

Capability to support companies across industries.

TernioSwitch allows employees to be connected in the field with the ability to

track, audit and record

all communications. It allows for communications to be confidential. 
With the innovative app TernioSwitch, mobile devices are certainly powerful enough for employees to work from anywhere. Let TernioSwitch reinforce your employee's mobile devices and keep them connected from anywhere.  Contact us today for more information about our product, so we can help your team be powerful enough to work from anywhere and connected enough so they will feel nearby.
Get started today
Join the mobile workforce wave.
Explore the most powerful and easy to use mobile solution for your contact center.